Today, affiliate marketing is more data-driven than ever. With the power of tracking software integrated into your affiliate dashboard, you can quickly see what works best for converting your website visitors.
But raw data is of little value without the skills to analyze it. How does affiliate tracking work? What impacts affiliate commissions? Which performance metrics to pay attention to?
In this article, I'll walk you through the most common questions about affiliate conversion tracking.
What is affiliate tracking?
Affiliate tracking is the process through which affiliate management (affiliate programs, networks, and managers) track affiliate conversions. Tracking allows all parties to collect valuable insights into which affiliate activities are generating the greatest amount of traffic, clicks, and sales.
Depending on which affiliate program or network you choose to join, you'll be working with different tracking solutions. In practice, you get access to a performance dashboard that allows you to instantly see which campaigns are performing the best.
If you are looking to build a custom dashboard, you might want to check these 5 affiliate dashboards that help you track affiliate sales.
Why is conversion tracking important for affiliate marketing?
Given that marketing activities cost time and money, it's no surprise that businesses are keen on measuring their results. And affiliates are no exception.
Let's say you're just starting as an affiliate marketer. You've set up a website, started to promote it everywhere, got some visitors, and boom! Your first conversion. But what visit turned into a lead and why?
In affiliate marketing, conversions are the primary goal. Understanding which campaigns drive more conversions allows you to minimize costs and increase revenue, no matter whether you're an affiliate or a seller.
What is a good conversion rate?
In short, conversion rate is the percentage of visitors on your affiliate website that 'convert' (= complete a goal) out of the total number of visitors. Even if you don't see this metric in your affiliate report, it's easy to calculate:
conversions ÷ visits x 100%
For example, last month your affiliate landing page had 2,000 visitors, while 10 of them bought a product you promote. Your conversion rate is 0.5%.
How does it help? Simply looking at a number of conversions won't give you much information about your actual performance. Conversion rate provides valuable insights into the quality of your marketing campaigns. Average conversion rates differ from one industry to another.
If you need a benchmark, an average conversion rate in the affiliate marketing industry ranges from 0.5% to 1%.
Web cookies – what are they exactly?
Now that you know why affiliate tracking should be your priority, let's talk about the technical side of it.
Affiliate marketing is powered by a web cookie, which is a small piece of data sent by a web browser and stored on the user's computer. This data contains the user's preferences, login credentials, or recent website visits. In other words, cookies help websites track your online activities.
A web cookie is responsible for you getting commissions assigned to your affiliate account. Once referrals clicks on an affiliate link, the unique tracking cookie is created and stored in their browser.
Depending on the affiliate program or network, cookies may last from 30 days to several years. It means that if a visitor clicks on your affiliate link, you are credited with the sale as long as the visitor converts within the cookie's lifetime.
A common cookie type used in affiliate marketing is a first-party cookie. This cookie is stored directly by a website you are visiting. And that's what allows affiliate programs to identify the publisher and attribute the agreed commission amount.
Does an attribution model affect affiliate conversions?
If you're already bored with technical details, I have bad news for you. Here comes the attribution.
Put simply, marketing attribution is a process of evaluating the touchpoints a customer encounters along the journey to purchase. If you don't know much about various attribution models, take a look at this article on how to choose an attribution model for your business.
Depending on the affiliate program and its chosen attribution model, an affiliate conversion tracking may vary. The most common attribution model types used in affiliate marketing are:
First touch: 100% of the conversion attributed to the first touchpoint.
Last touch: 100% of the conversion attributed to the last touchpoint.
Coupon code attribution: 100% of the conversion is assigned to the affiliate linked to a coupon code.
Linear: every touchpoint on the conversion path shares equal credit.
Time decay: touchpoints which are more recent in time to the conversion get most of the credit.
There is no right attribution model. It depends on the commission model and role affiliates play in the company's marketing strategy. And if you're an affiliate, now you know what question to ask from affiliate program managers.
OK, so how do you increase your affiliate marketing conversions?
Here are some quick tips that will help you optimize affiliate conversions.
Optimize your website for conversions
Simply, start with creating content that converts. Run A/B tests on your affiliate landing page and learn more about the preferences of your audience. A/B testing allows you to identify the best design and copy for your blog, website, or landing pages. Or create a form on your website and openly ask for feedback.
Include strong CTAs
The simple rule of thumb is to add CTAs wherever possible. This can be done in various formats: a bright CTA box inside every blog post you have or dedicated pop-up windows. Life is too short not to promote your affiliate offers actively.
Master SEO
First things first. Conduct a content audit by analyzing every page on your website and think of ways to get more high-quality traffic.
Next, collate your content with conversion rates. That'll help you understand what kind of copy works best for your website's audience. Then you can focus on creating this kind of content in the future.
If you want to dig deeper into this topic, check our guide on how to boost affiliate marketing conversions.
Final thoughts
To sum up, affiliate conversion tracking is your key to making better decisions. Once you know which affiliate campaign gives better results, you no longer have to question where to invest your precious time and money.
Pay close attention to how affiliate conversions are tracked within the affiliate program you decide to join. Who knows, maybe you'll find a way to boost your income.
And join our Supermetrics partner program to earn 20% recurring commissions from each sale.
---
About Svetlana Gryaznova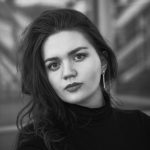 Svetlana is a Partner Marketing Manager at Supermetrics. By combining both her engineering and business education background, Svetlana has worked in several startups across Europe. At the moment, she is applying her knowledge and skills to help grow the Supermetrics partner program. Feel free to connect with her on LinkedIn.
Turn your marketing data into opportunity
We streamline your marketing data so you can focus on the insights.