Nov 10, 2020
Affiliate commission: best affiliate marketing compensation models
9-MINUTE READ | By Johannes Rastas
[ Updated Jan 17, 2023 ]
When choosing which affiliate programs to join, one of the deciding factors is the commission rate. While obviously you must also factor in other details such as product price and demand, the percentage of your commissions needs to be high enough to justify your promotional efforts.
From the affiliate management perspective, not paying enough means having a hard time attracting new affiliate partners, while overpaying takes its toll on your program's profitability. By analyzing your affiliate base, you get an idea of what affiliate segments bring you the most sales. And then you have to figure out what's an attractive offer to get more of them on board.

In this article, we'll evaluate how to choose an ideal commission rate and compensation model for an affiliate program. We'll also list out a number of factors for affiliates to consider when deciding whether an affiliate commission rate is sufficient for them to join the program.
Let's start out by looking at the average commission rate.
What is an average affiliate commission rate?
First of all, a higher commission rate doesn't automatically translate into more affiliate income. There are other factors that make an impact such as product price and market demand and whether it's a flat fee, one-time or recurring commission, or a combination of them. These will be discussed in more detail later. In general, however, we can identify a threshold that should be met to appear attractive to most affiliates and to stand up to competitors' offers.
Given how much variation there is in commission rates in different industries, it's better to make comparisons only within the same niche. In general, more expensive luxury products offer lower commission rates for affiliates than low-end products.
In the SaaS niche, the average percentage of the sales price paid to affiliates seems to range between 15 and 25. The modal commission rate is 20%, which you've likely come across when assessing different programs. It's also the rate we have in our Supermetrics partner program.
As an affiliate manager, if you decide to go below the average, you need a compelling reason for doing so. Even if your product is exceptional, anything below the modal rate means that you're going to struggle with affiliate recruitment and should probably stick to a referral program.
Ideally, you could have a tiered commission structure where those affiliate partners who drive more sales earn a higher commission rate. This is a good affiliate activation strategy but requires somewhat more work and suitable affiliate management software that can enable it.
Calculating profit margin for an affiliate program
Affiliate programs are known for their cost-effectiveness: high ROI and low CAC. Since you only pay for sales after they occur, there's no need for major investments up front. This doesn't mean that there are no operating costs in running an affiliate program – there certainly are. But the profit margin tends to be much higher than in other marketing channels. Affiliates accelerate growth by helping your business reach new segments that it might not reach on its own.
To calculate the profit margin of your program, you need to first measure the lifetime value of referred customers. You need to have a prediction of the net profit that each referred client brings to your business over their entire client relationship. You can find a more detailed formula for this in our article about affiliate marketing KPIs.

To get an estimate of how much profit you get from affiliate sales, you must exclude the operating costs of running your affiliate program. This includes the commissions you pay to affiliates, affiliate platform and other software fees, discounts, performance rewards and other bonuses, as well as affiliate managers' salaries.
Once you have your profit margin, you're able to experiment with how much an increase or decrease in your affiliate commission rate would impact your program's profitability. These calculations are only estimates, of course, since it's impossible to predict the actual impact on affiliate sales. In general, however, even a small temporary increase could potentially drive a lot more sales.
Recurring vs. one-time commission
It's the age-old question whether affiliates prefer higher one-time commissions over smaller, recurring commissions. In SaaS affiliate programs, it's become more or less the standard to offer recurring commissions. While of course the time value of money plays a role here, in the long term it tends to be more profitable for affiliates to establish a source of recurring revenue.
With one-time commissions, an affiliate's revenue from each referred client will stop overnight. That's why the recurring commission structure is a better alternative if the goal is to generate long-term passive income. And the subscription-based pricing model in SaaS companies is a perfect fit for that.
Affiliates benefit from recurring commissions if they can bring in promising clients who are in it for the long ride. But it obviously helps if the product is great and already has a low churn rate.
Tiered commission structure
As you probably already know, there's a small group of top affiliates in every affiliate program who drive a large share of the total affiliate sales. This is the top tier. At the bottom, you have the largest tier – inactive affiliates, i.e. those who never bring in any sales. Between the two, you have a tier of affiliates who drive occasional sales. This is the segment that has a good potential for growth if you can find a way to activate them.
Tiered commissions are a performance-based reward strategy to activate affiliates in the hopes that they will drive more sales. From the management point of view, the ideal outcome of offering tiered commissions is if you manage to move someone from a lower tier to the top.
A tiered commission structure is a continual incentive for affiliates to be more active. But whether it pays off depends on your affiliate base. Your best bet is to set a base commission rate and then offer a higher rate for those who exceed a certain threshold during a certain period of time. For example, if your base commission rate is 20% and threshold $1,000, you could pay a 25% commission for each sales dollar above $1,000 during a one-month period.
Alternatively, you could provide a flat fee reward for affiliates who pass that threshold. The safest way is to test it first with just a few affiliates and see how it affects their performance.

Factors to consider as an affiliate
Now, let's look at affiliate commissions from the affiliate point of view. What other factors should affiliates consider when evaluating whether an affiliate program is worth it.
The impact of product price and demand
More expensive products and high-end brands don't guarantee higher affiliate revenue. This is due to three reasons: they tend to have lower commission rates, fewer potential buyers, and longer sales cycles. But if you're specialized in your particular niche and people trust your recommendations, you have a chance of pulling it off and converting those prospects.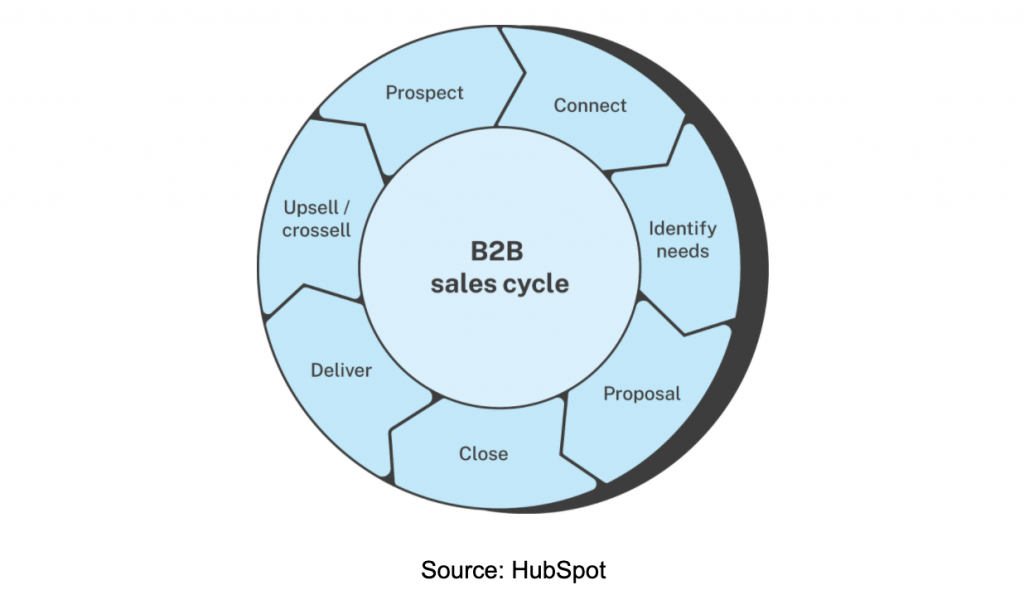 Now if you manage to find a program for a high-end product with a high commission rate, another factor to take into account is market saturation. A product whose demand is already saturated and whose churn is also increasing usually isn't worth promoting as an affiliate.
Ideally, try to avoid companies who are already past their growth stage and whose brand is so widely known that they're not willing to pay sufficient commission rates to their affiliates. While with enough expertise and the right audience, you can make that work too, you're far better off choosing affiliate products from companies who are in the growth stage and have the potential to reach new customer segments.
The impact of the industry
When it comes to industry, intangible goods have many advantages over physical products. Not only do you benefit from recurring commissions which are more common for intangibles but also you will find niches that are not nearly as saturated as most physical goods, such as electronics.
Intangible goods are less vulnerable to fluctuations in demand since they're not affected by changes in production volume or shipments, as we witnessed during the coronavirus pandemic. SaaS products, for example, also have more flexibility in their pricing models, which can leave more room for higher affiliate commissions.
While verticals such as home & garden got a recent boost during the pandemic, their demand alone isn't enough to compensate for the lower prices and thinner commissions. Unless it's your niche and you've established a model where you can sell them in larger quantities.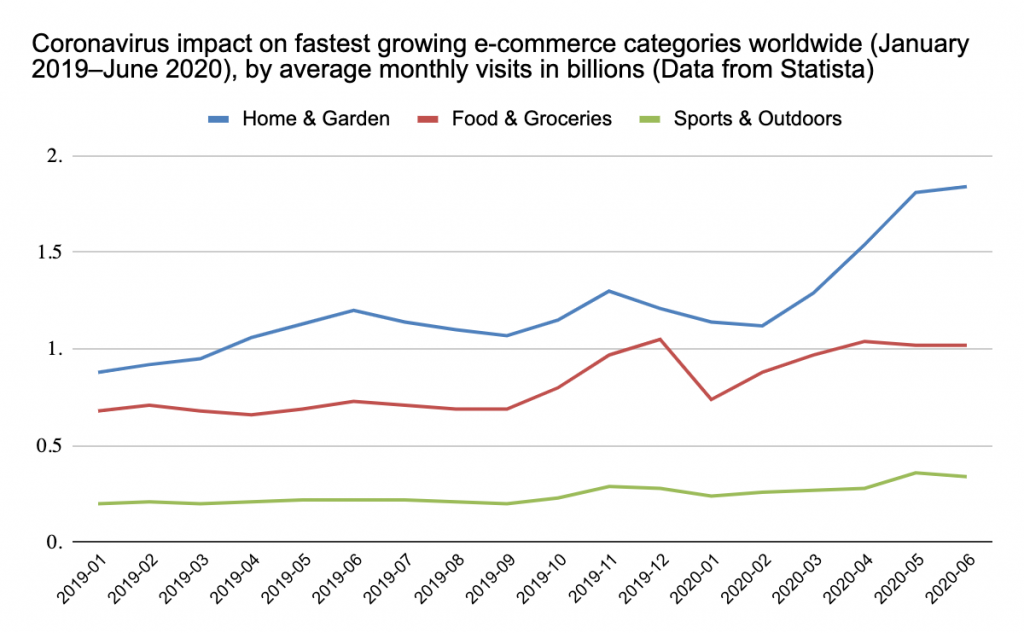 The impact of your audience
Ultimately, it's always your audience that determines what products you should promote. Generous commissions and high demand are worthless if your audience doesn't find value in the products. A budget-conscious audience doesn't care about luxury products, no matter how hard you try. And even with lower-priced items, it's possible to make up the difference in quantity.
When you're in the early stages of building your affiliate website and brand, you may want to intentionally navigate towards items with a better profit potential and compensation model. And after having your niche locked in, compare the programs and assess your expected payouts.
Other incentives
On top of your commission payouts, other incentives that may influence the decision whether to join a program or not include promo codes, bonuses, free products, and marketing materials.
Promo codes entitle your referrals to a discount of the standard product price. Not all affiliate programs provide them, and they're mostly offered to promising affiliate partners only. Most brands also strictly forbid affiliates from publishing any promo codes online. This is simply because it would damage their organic traffic and direct sales more than it would benefit them.
For affiliates, promo codes can be a helpful additional incentive to drive conversions. Discounts are appreciated by everyone with a purchase intent but they also take a cut from your profit.
Bonuses mainly refer to performance-based rewards such as higher commissions or additional flat fees after reaching a certain sales threshold. Occasionally, they can also be used seasonally, for example, to activate affiliates by temporarily bumping up their payouts.
Free products and other non-monetary gifts are also sometimes used for motivating affiliates and consolidating their relationship with the brand they're promoting.
And lastly, the value of free promotional materials shouldn't be dismissed. Even if you're specialized in the affiliate product and its niche (and you should be), these materials come in handy when you start promoting it. Banners, for example, can save you from a lot of trouble.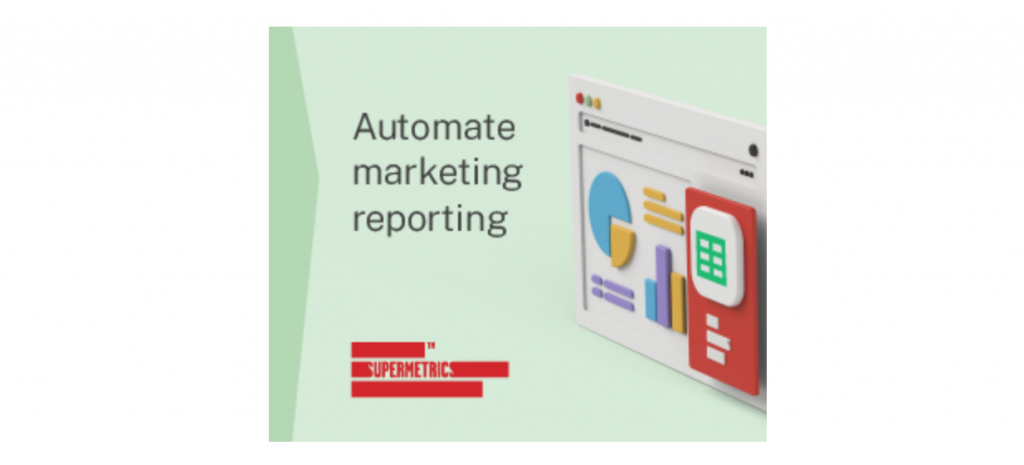 Conclusion
For an affiliate program, choosing the ideal commission rate and compensation model is about finding a balance between a competitive offer that's attractive to most affiliates and keeping the operating costs of running the program under control to make sure you're making enough profit.
For an affiliate, it's useful to be aware of all factors that impact their affiliate revenue. By comparing programs and taking commission rate, price, demand, audience, and other incentives into account, you're able to make a more informed decision about joining a particular program.
If you want to learn more about managing an in-house affiliate program, take a look at our extensive guide to starting an affiliate program. And join our Supermetrics partner program to earn 20% recurring commissions from each sale.
---
About Johannes Rastas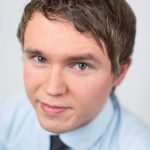 A Partner Marketing Manager at Supermetrics, Johannes focuses on expanding the Supermetrics partner program and collaborating with their existing partners. He also works with SEO and content on a daily basis. Feel free to contact him on LinkedIn.
Turn your marketing data into opportunity
We streamline your marketing data so you can focus on the insights.