Are you looking to become an affiliate marketer? We're sure the money aspect is what interests you the most. How much affiliate marketers usually make? How much does it cost to start an affiliate marketing business?
To help you navigate your way through affiliate marketing, we've answered the most common questions from new affiliate marketers.
Can you make money with affiliate marketing in 2021?
Make money online/from home/while you sleep—that's how affiliate marketing usually gets described on the digital landscape. Whether you're looking for a 'passive' revenue channel or considering affiliate business to become your primary income, it's achievable.
First of all, affiliate marketing is a multi-billion dollar industry, which is expected to triple in spending by 2022 compared to what it was ten years earlier. That shows the affiliate industry is continuing to experience strong growth, and it definitely holds a place for you, too.
The income opportunity in affiliate marketing is available for both merchants and publishers. If you forgot what it means, let's quickly freshen up on the basics: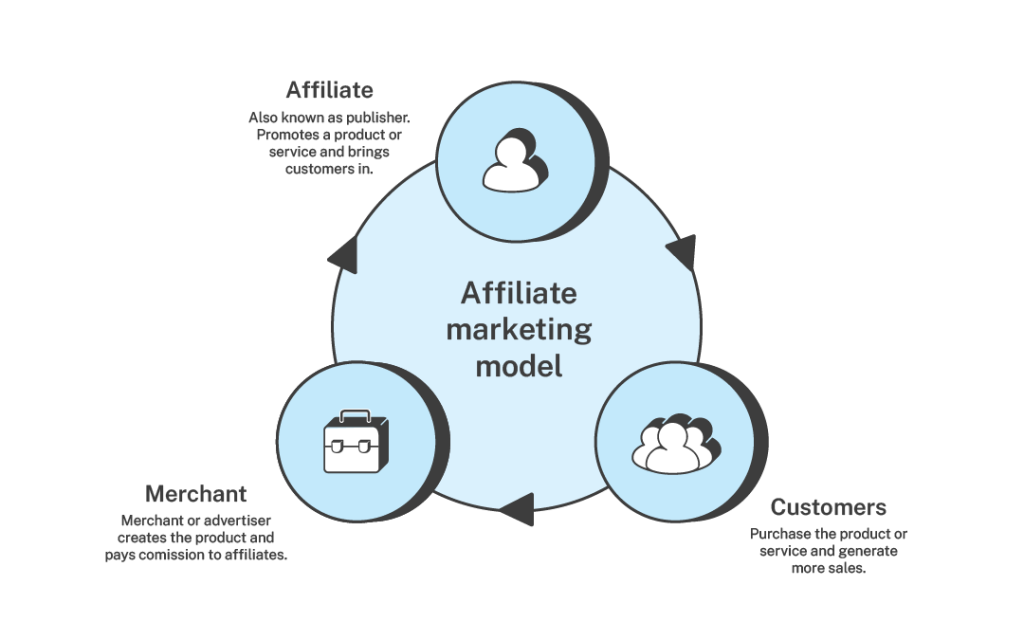 If you already own a business that develops and sells products or services, you may benefit from launching an in-house affiliate program. The affiliate channel will help your brand achieve digital exposure and open up a new revenue stream.
In case you're looking to become an affiliate (= a publisher), you'll earn commissions by promoting a product or service for a business. You can promote, for example, through content marketing, paid advertising, and even personal recommendations.
While it's possible to earn money with affiliate marketing, there are some considerations to take into account when assessing if affiliate marketing is worth it for you. Affiliate marketing is quite hard to start with. It takes a lot of time and effort. Also, choosing the wrong business to promote may lead to losing your audience's trust. The same goes for in-house affiliate programs: working with the wrong partners can create problems for your business.
How much do affiliate marketers make?
So, while the financial opportunity is obvious, let's figure out how much money your affiliate efforts will potentially generate.
Your affiliate income depends on your earned commissions generated from affiliate sales. Depending on the program you join, you can either get a fixed fee for every sale or a percentage of the sale. The commission amount usually varies from cents to thousands of dollars.
The affiliate business is a complex venture. Therefore, it's challenging to provide any accurate data on the exact revenue you will be earning. According to the Affiliate Marketing Benchmark report by AffStat, 31% of the affiliates earn at least $20,000 per year derived from affiliate marketing efforts.
It's also important to know that affiliate income depends on the effort put in. Many affiliates have day jobs and use affiliate marketing to earn extra money. Others are full-time affiliate marketers. The income of these two groups will vary substantially.
Examples of successful affiliates' earnings
Here are some examples for you to get inspired:
Pat Flynn—is probably one of the most successful affiliate marketers. He started to monetize his blog in 2008. He is very transparent about his earnings which grew from $8,000 in November 2008 to around $100,000 in November 2013. Yes, those are monthly figures.
Zac Johnson—a godfather of affiliate marketing. With over 22 years of experience, Zac has tried everything from running his blog to launching an affiliate marketing program. Zac has been consistently earning around $100,000 from affiliate marketing yearly throughout his career.
John Chow—got into tech blogging back in 1999 and has managed to earn $50,000 per month working only 2 hours a day.
Finch Sells—has been into blogging since he was 12 and has started monetizing his efforts at 16. His monthly earnings are estimated at around $20,000.
Affiliate marketing earnings vary significantly from person to person. Many factors influence that: from your field of expertise to the number of hours you are ready to invest.
Do affiliate marketers pay taxes?
The short answer is yes. The famous Benjamin Franklin quote states: "In this world, nothing is certain except death and taxes."
The same is true for affiliate marketing. If there is an income, it has to be taxed appropriately. There are a couple of factors that affect your taxes. Keep in mind that tax laws are not the same everywhere. So, contact your local tax office to get the relevant information.
Generally speaking, affiliate sales are not categorized as sales, so you are not obliged to pay sales taxes on the products you sell.
Your income comes in the form of service provided to your affiliate program owner. Therefore, the money you receive is not your gross salary. Instead, it is your service fee. It means no taxes have been deducted from this amount yet. If you are a regular employee, one share of your income taxes is covered by the employer and another one by yourself. In the case of affiliate revenue, you have to withhold, report and pay the entire tax amount yourself. These may include but are not limited to income tax, unemployment tax, pension, and social security tax.
Your chosen company's legal structure also plays a significant role in the taxation but more on that in the next section.
Do you need to register a business to start affiliate marketing?
There are no boundaries on how to conduct affiliate marketing. You can either start it as an individual or as a business entity. If you're just getting started, there is no need to set up a company. You can simply register as a self-employed person. Please pay attention to the previous answer above, where we describe how to report taxes on your affiliate income.
When you reach the point where your affiliate marketing efforts start to pay off and consistently bring you a significant amount of money, it's time to launch a business. Promoting affiliate offers on behalf of the company provides protection and adds flexibility to how and when you distribute the income. And in case you form an LLC, you will protect your personal assets and remove yourself from personal liability in case of any legal disputes.
How much does it cost to start an affiliate business?
To say affiliate marketing is free for everyone to start would be a lie. Unless you're an influencer with a massive following or an agency with well-established processes and happy clients, you'll need to invest money into this venture. And yes, we're not talking about buying traffic.
First things first, you'll need to set up a website or landing pages for PPC campaigns to attract the leads and locate affiliate offers. Either hosting a website or using landing page builders is not free. Getting started in affiliate marketing without a website is possible but would require investing in other channels—social media, guest posting, email lists.
Besides, the amount of money you'll need to invest directly depends on the involvement and effort you put into your affiliate business. Are you planning to generate content and produce creatives yourself or outsource it? Paying for a professional with more experience might be worth it if you don't have enough time or knowledge.
If you're looking for an approximate estimate, we'd recommend you to save $300-$500 to get started in affiliate marketing. However, this number may vary in different niches.
Should you take an affiliate marketing course?
While you might have come across affiliate marketing courses and training programs, their usefulness can be somewhat questionable. Should you invest any money in learning the best practices? As in most industries, there's no secret recipe for success. And if there was, they would not be teaching that to you for $199, or whatever price they might have. An affiliate marketing business relies first and foremost on your unique expertise in a certain niche, then building authority and creating visibility through website content, for example. And it's hard to put a price tag on your expertise that most likely took years, if not decades, to develop. As far as learning affiliate marketing is concerned, you can find all the relevant information online for free.
How do I start an affiliate business?
In all of our affiliate marketing guides, our team popularizes a targeted, focused approach to an affiliate business. Do not just sign up for any affiliate program/network but start with research instead. What topics are you passionate about? In what areas do you already have the expertise?
Acquire audience and product knowledge
As an affiliate, you basically operate as a third-party sales representative for the companies whose products you recommend or sell to your prospects. So, you need to identify your target segments and their pain points. And you need enough product knowledge to convince them that the product you recommend is key to solving their problem. That's why most top partners are also using the product themselves. Being familiar with competitors is also important because it allows you to identify what is unique about the product. So, using a combination of audience knowledge and product knowledge is what drives your prospects toward purchase.
Build a website and answer organizational questions
Once you've done your homework, it's time to build your affiliate website and start creating content to attract a loyal audience. While setting up the domain, make sure it is memorable and highlights the niche of your content. Saturate your website with content that provides valuable insights for the audience.
Before joining affiliate programs, decide on all the organizational questions: should you set up a business entity or start as a solopreneur? What documents and forms will you need to submit in each case? How to report taxes? Even though you don't have an affiliate income yet, it's always better to know what you're getting yourself into.
Finally, it's time to choose the affiliate programs. Finding the best affiliate programs is key to your success in affiliate marketing. To help you find the best ones, we've put together a list of the best high-paying affiliate programs you could consider partnering up with.
Final thoughts
To sum up, affiliate marketing is a complex activity that requires time and money. While all of those organizational questions are necessary, the most critical part of being an affiliate is about sharing useful information on your topic.
If you want to dig deeper into the basics, check our ultimate guide to affiliate marketing. And join our Supermetrics partner program to earn 20% recurring commissions from each sale.
---
About Svetlana Gryaznova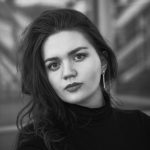 Svetlana is a Partner Marketing Manager at Supermetrics. By combining both her engineering and business education background, Svetlana has worked in several startups across Europe. At the moment she is applying her knowledge and skills to help grow the Supermetrics partner program. Feel free to connect with her on LinkedIn.
Turn your marketing data into opportunity
We streamline your marketing data so you can focus on the insights.