Sep 24, 2019
9 reasons to join Supermetrics affiliate program
7-MINUTE READ | By Svetlana Gryaznova
[ Updated Mar 10, 2023 ]
The Supermetrics affiliate program was created at the beginning of 2018 to reward our loyal customers for helping us spread the word about Supermetrics products.
As such, recommending our products can become an extra source of passive income for you, or even provide you with the opportunity to leave your nine-to-five job behind.
In less than two years, since the launch, our affiliate program already unites thousands of marketing experts from all over the world. Still, there's room to grow.
Here is a list of the top 9 reasons why you should also press that "join now" button on the Supermetrics Affiliate Program page after reading this article.
1. Smooth start
Joining the Supermetrics Affiliate Program is free and can be done in a few clicks. After signing up, you will automatically get access to educational and promotional materials – no pre-approval process or exhausting waiting time. It only takes a few minutes to start a partnership with Supermetrics.
Like many other affiliate programs, ours is also online-based. It grants you full access to your own affiliate cabinet – you only need a device connected to the internet to access it.
Unlike many other affiliate programs, ours does not depend on your location – we have no geographical boundaries.
2. Credible brand
Before referring to the product, it's important to check its credibility and quality in order not to damage your own reputation. Certainly, the commission rate and potential payouts are also critical, but to become successful in affiliate marketing, you need to be passionate about the company and the products you promote.
Supermetrics products speak for themselves – best in class integrations with 40+ marketing platforms. We are trusted by well-known corporations, such as Nestle, BBC, Warner Bros., Dyson, and many other well-known brands..
You don't have to take our word for it, just sign up for a free trial and see for yourself.
3. Recurring commission
Affiliate marketing has no strict age limits, although you do have to be over 18 years old to join our and many other affiliate programs. By joining the Supermetrics affiliate program, you open up unlimited earnings potential for yourself. Our Affiliate Program provides stable commission payouts throughout the customer lifecycle. In the Supermetrics Affiliate Program, you will be receiving a 20% commission from every sale made by your referrals.
4. Long cookie life
We offer 90-day cookie life to help our affiliates increase conversion rates and to give them more time to get their referrals to try our products. This means that from the moment your referrals access our website, their purchases will be associated with your affiliate account for the next 90 days.
Therefore, people referred by you will have more time to enjoy their holidays or, for example, celebrate Christmas – you will not lose your potential commissions.
Combined with recurring commissions and a high payout ratio (more on that later), our program offers you a sustainable source of passive income. This means that all your efforts will surely be rewarded.
5. High-Standard affiliate support
Our team works hard in order to continuously provide affiliates with assistance, support and feedback when needed. We make sure that you have easy access to the materials you need when you need them. Whether you are just starting on your affiliate endeavor or are a seasoned pro, we got you covered. You can be sure that you will always get a reply within 24 hours.
We also help our less experienced affiliates find the best audiences and achieve the desired results by sharing insights and best practices with them.

6. Content materials provided
We always ask our affiliates to try out Supermetrics products first, before joining the affiliate program, to get a better understanding of what they will be promoting. While joining the Affiliate Program is free, promoting the products takes a lot of time and effort. Knowledge is the key.
We know that being an affiliate can be challenging. That is why we work around the clock to tackle the problems you might encounter. Through our online platform, we also provide a lot of digital materials, which could be helpful in your work. Banners, texts, social media posts, and detailed product descriptions are just a few of the promotional tools available to you.
Feel free to create your own visuals. However, keep in mind, that you are obliged to submit your work for approval since it has to be in line with our overall branding policies.
7. High earnings potential
We have already touched upon this briefly in the previous sections, but let's get into some more details. Our Affiliate Program offers a 20% recurring commission. If this number alone doesn't get you excited, then consider this: Supermetrics is a monthly/yearly subscription-based product. This equals a recurring income for you every month from your referred customers.
The effort and time you invest today in finding good, valuable customers will return to you through stable passive income for months or even years to come.
8. Universal product
Regardless of the industry, geographical location or size, any company can benefit from Supermetrics products. From a small local café in Italy to a large, worldwide high-tech brand – every business makes use of its online presence, which creates a large amount of data to process. The unique trait of all our products is their universal application across industries.
Therefore, no matter the location and specialization of your followers – we are sure you can find a crowd that would love to leverage the benefits of using Supermetrics. They just don't know it yet.
9. Low minimum payout
Our affiliate program features a $50 minimum payout threshold. To tell you the truth, it is a win-win situation for everyone. It helps us spot valuable affiliates right from the start and provides assurance to our affiliates that we are a reliable business and that they will be receiving their hard earned commissions on time every time. Supermetrics products prices make it easy for you to reach the initial payout threshold with just a few sales.
Now that you are familiar with all the great benefits the Supermetrics affiliate program provides, we warmly invite you to join our affiliate program and experience all the perks yourself!
If you have more questions about our affiliate program – you are welcome to check our partner program terms and conditions or contact our partner team directly at partners at supermetrics dot com.
You might also want to check out these expert affiliate marketing strategies. And join our Supermetrics partner program to earn 20% recurring commissions from each sale.
About Svetlana Gryaznova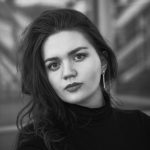 Svetlana is a Partner Marketing Manager at Supermetrics. By combining both her engineering and business education background, Svetlana has worked in several startups across Europe. At the moment, she is applying her knowledge and skills to help grow the Supermetrics partner program. Feel free to connect with her on Linkedin.
Turn your marketing data into opportunity
We streamline your marketing data so you can focus on the insights.