Affiliate marketing is hard work. Building a website, creating interesting content, and engaging your audience, all of them take time. Fortunately, there are some tasks suitable for outsourcing. Read on to find out what you should outsource as an affiliate marketer.
1. Blog writing
Blog writing takes a lot of time, especially if you want to create quality articles. It's no secret that content is king and this counts even more for affiliate content. In order to pursue your audience to buy a product, you have to make sure your article brings value to the reader.
Make sure to check out multiple reviews and in-depth articles about the products you're planning to promote. Writing content is a skill on its own. Leave the writing to the professionals and spend your time on other aspects of your business. Outsourcing blog writing will save you many hours of work.
2. Video creation
If your niche audience can be found on Youtube, you might want to start a Youtube channel to promote your affiliate products.
If you don't have a lot of experience creating videos, consider outsourcing this. Just like writing blog posts and creating the design for your website, video creation takes special skills. Not only does it require you to have certain equipment (in case you want to film a person), it also requires training and practice. Video editing can take up a lot of time, especially as a newbie in this area.
That's enough reason to consider outsourcing video production to a professional. If you don't want to be in the video yourself, you can also consider outsourcing animated videos or slideshows with your affiliate promotions.
3. Design
A strong design and brand identity for your website are important. How deep you want to dive into the field of design is totally up to you. Just remember that a user-friendly website with clear visuals will increase your chances of success in affiliate marketing.
You can either choose to outsource the whole design concept of your site and channels or you can outsource small design tasks like logos, blog banners, and other images. Whichever way you go about it, a design professional will be more time-efficient and will probably deliver better results than your own creations.
4. List building
List building is another time-consuming task you should outsource. This can include all sorts of lists relevant to your affiliate business. You might need a list of competitors in your niche, so you can research their content and learn from their activities.
Or maybe you need a list of similar websites and email addresses to reach out to, as part of your backlink strategy. Another list in this category is backlink research with the help of a backlink list.
There are many ways to create these types of lists and some require more effort than others. Pick the lists that are useful for your marketing strategy and find a freelancer who is willing to create these for a decent price.
5. Small tasks – Get a virtual assistant
Hire a virtual assistant (VA) to help you with a multitude of smaller time-consuming tasks. Some tasks that a virtual assistant can help you with include:
Blog commenting on websites relevant to your niche

Filtering out emails

Scheduling appointments

Monitoring and posting on social media
A virtual assistant can be extremely valuable for your affiliate project. Depending on the skills of your assistant, you can slowly add more tasks if needed.
Where can I hire freelancers?
You can find blog writers, video creators, designers, and VAs on freelance platforms like Fiverr and Upwork. You can also check out freelance platforms dedicated to certain areas of freelancing. Simply search on Google for a freelancer and the expertise you're looking for and you will find tons of platforms where you can find people to work with.
Whichever platform you pick, make sure you are clear on your task and expectations for the freelancer. As an example, if you've started a blog and are looking to outsource a blog article, be clear if the writer needs to have initial knowledge about your niche. Should they research the topic beforehand? If they do need to carry out their own research, how extensively does the topic need to be covered?
Determine what level of expertise and knowledge is needed for a task. When it comes to price, you can expect to get lower-quality results from less-skilled professionals. Paying a bit more for a professional with more experience might be worth it for some tasks.
Be realistic about your budget and what to expect for your money. Finding the right freelancers is difficult but it can be very rewarding in the end. Set up trial tasks to determine the right people for the job. You can find more tips for building your affiliate marketing business in the article: Affiliate marketing strategies to boost your conversions.
And join the Supermetrics partner program to earn 20% recurring commissions from each sale.
---
About Hetty Korsten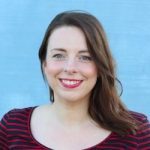 Hetty Korsten is a Partner Marketing Manager at Supermetrics. She has worked for fast growing SaaS startups in Copenhagen and Helsinki. Currently, she's growing the in-house partner program at Supermetrics. Feel free to connect with her on LinkedIn.
Turn your marketing data into opportunity
We streamline your marketing data so you can focus on the insights.