Dec 17, 2019
4 ways to find the best affiliate programs for your niche
6-MINUTE READ | By Hetty Korsten
[ Updated Mar 10, 2023 ]
Finding the best affiliate programs is key to your success in affiliate marketing. There are tons of high-paying affiliate programs you can join. Here are some ways to find the best ones.
1. Google search
Searching for affiliate programs on the biggest search engine in the world, Google, is an easy and straightforward way to find the best affiliate programs in your niche.
Simply search for ''affiliate marketing program'' + ''your niche'', or search for ''affiliate marketing program'' + ''a specific product you want to find'' and you will find many programs that could fit your topic.
You can also look for a specific merchant and add ''affiliate program'' to find a program of a company you're interested in. Note that some companies use different wording for their affiliate program. You can also try ''partner program'' or ''associates program''.
Google will present you tons of pages with affiliate programs you could potentially sign up for. Scroll through the pages on Google and start collecting a list of potential affiliate programs to join.
Some high-paying affiliate programs are country-based. Make sure you don't join local programs if you don't intend on implementing a local SEO strategy to promote their product in that specific country only.
If you happen to be in a niche where promoting physical products makes sense, there are programs that can provide you a variety of physical products to promote.
An example of this is the affiliate program of Amazon, called the Amazon Associates Program or eBay's program, the eBay Partner Network. Be vigilant about picking a product or products to promote, as commissions may vary by product categories.
2. Affiliate directories
Affiliate directories are listings of affiliate programs and are a great way to find new affiliate programs. These are the places where managers of affiliate programs come to get visibility for their program and affiliates come to find the best affiliate programs in their niche.
Often the listings are sorted by topic or type of commissions, so it's easy to find multiple programs in the same category. You can find these directories by searching for affiliate directories in Google or find articles that mention top affiliate directories.
3. Competing products
Another way to find affiliate products to promote, is to find competing products to the ones you're already promoting.
Is there a particular product or service you have an in depth review on? Look for similar products that have the same functionality, go to their websites and see if there's an affiliate program.
If they do happen to have an affiliate program, consider creating a comparison article. Comparison articles can bring your audience great value as they help your reader decide between multiple products.
4. Find affiliate links
There is also an option to find high-paying affiliate programs through affiliate links from websites similar to your site. For this, you need to know who your competitors are.
First you make a list of websites that are similar to yours. Here's how to do that:
If you have an established website, enter your website in a tool for competitors analysis, such as SEMrush or Ahrefs. This gives you a direct list of websites you can use.

If your website hasn't been around for that long, pick a website that has similar content to what you want to create for your site. Use this website url to find competitors and create a list.
Next you can visit the websites and look for affiliate promotions. You can find affiliate promotions by clicking on the links of the items mentioned and see if these links have an affiliate ID at the end. The end of link can look like something like this: ''htm?id=4489''. This affiliate ID is tracking the sales for this promotion, indicating this product is part of an affiliate program.
And lastly, you can go to the website of the product, sign up for the affiliate program and start promoting the product.
Sometimes affiliate programs are a bit hidden from the main company website. Try to look in the footer of the website or consider writing them a message to ask if they have a partner program.
What to check before you enter an affiliate program?
Commission structure
Once you have found affiliate programs in your niche, be sure to only pick high-paying affiliate programs. For this, you need to check the commission structure the affiliate program offers.
Some affiliate partner programs give a one-time fee for every referral you bring in, while others such as our partner program offer recurring commissions.
Recurring commissions mean you get multiple commissions for every customer you bring to the company. Usually programs with recurring commission are the most beneficial, because you keep getting commission for the same promotional effort.
There are a few more things you should consider before choosing products to promote:
How is the company reviewed?
There is nothing worse than recommending a product that is not any good. Before you enter and start making content, read online reviews and find out how the company and its products are rated.
Is the company well known?
If the company is well known there are two things to consider. First find out how much competition there is in terms of affiliate promotion for this company. There are some programs which are very successful and it will be hard to get your content to rank in Google.
Secondly, it's better to create affiliate promotion for a well-known brand because they are often seen as reliable and many people search for information on their products.
Whether you decide to promote a well-known, or a less-known company, always choose quality products that provide true value.
Do they offer multiple products?
Although this is not a deal breaker in terms of joining the program, in case the company offers multiple products, it will make it easier for you to create various pieces of content.
We hope these tips will help you in finding and choosing the best affiliate programs for your niche.
For more tips on affiliate marketing, have a look at our Ultimate guide, or check our article on How to monetize your blog or website.
And join our Supermetrics partner program to earn 20% recurring commissions from each sale.
---
About Hetty Korsten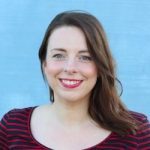 Hetty Korsten is a Partner Marketing Manager at Supermetrics. She has worked for fast growing SaaS startups in Copenhagen and Helsinki. Currently, she's growing the in-house partner program at Supermetrics. Feel free to connect with her on LinkedIn.
Turn your marketing data into opportunity
We streamline your marketing data so you can focus on the insights.