Pull any data from Facebook with Supermetrics
Quickly bring organic and paid Facebook data to your go-to reporting, storage, or analytics platform — whether that's a spreadsheet, a BI tool, or a data warehouse.
Here's a quick guide on what data you can pull with each of Supermetrics' four Facebook connectors.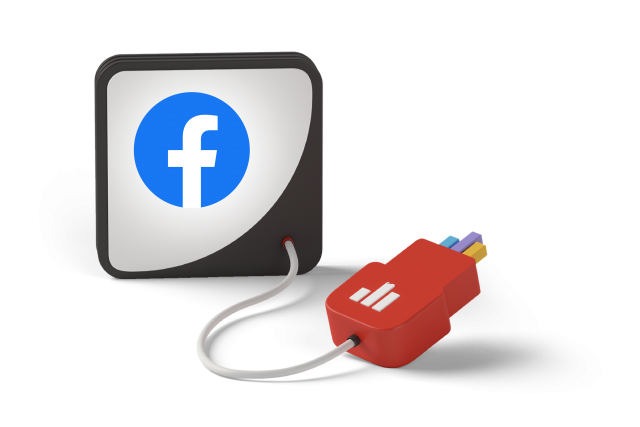 Trusted by 16,000+ data-driven businesses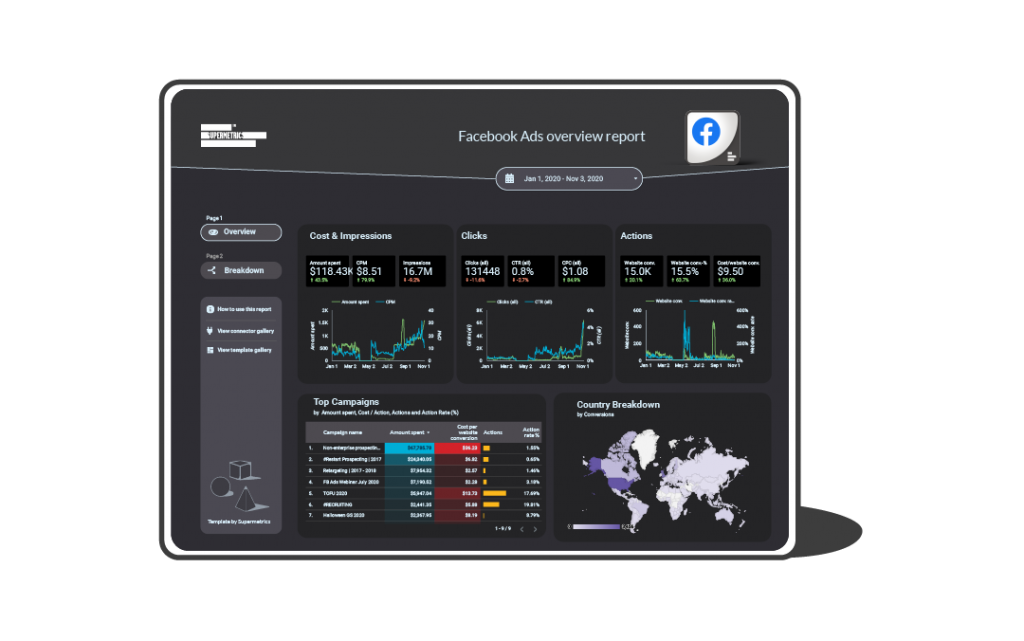 Facebook Ads
If you're running ads on Facebook, you can use this connector to pull key metrics, such as cost, impressions, clicks, and conversions.

You'll quickly see which campaigns, ad groups, or audience segments bring in the most revenue.

Facebook Insights
Use the Facebook Insights connector to keep track of your organic performance on Facebook. Analyze and report on-page performance, post engagements, audience demographics, and more.

You'll quickly find out what kind of content works best for your audience.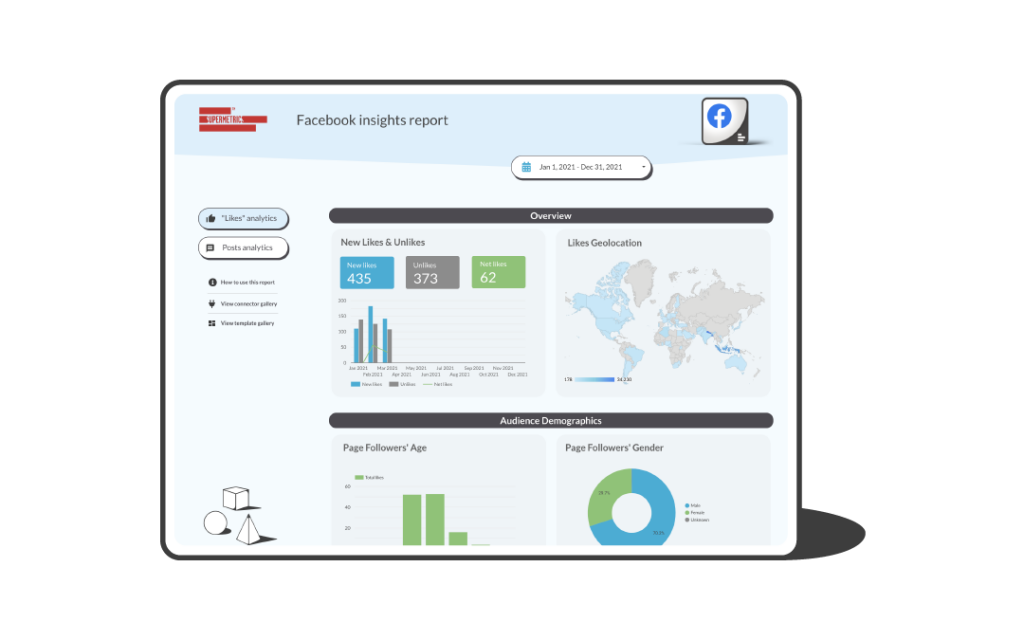 Facebook Public Data
The Facebook Public Data connector helps you pull data from other Facebook accounts. With it, you can analyze your competitors' page performance and post engagement.

With the Facebook Public Data connector, you can easily keep tabs on your competition and analyze their performance on Facebook.
Try Supermetrics for free
Start your free 14-day Supermetrics trial by choosing where you'd like to move your Facebook data. Full features. No credit card required.