Jan 21, 2020
How the GDPR affects affiliate marketers
5-MINUTE READ | By Hetty Korsten
[ Updated Feb 28, 2023 ]
The General Data Protection Regulation affects digital marketing and therefore also affiliate marketing. In this article, you will find an overview of important information and action points to take as an affiliate marketer.
What is GDPR and why is it important for affiliate marketing?
GDPR stands for General Data Protection Regulation. It's a set of rules to help protect the processing and controlling of digital data. The GDPR rules focus on personal data inside Europe and have been in place since May 2018.
As an affiliate marketer, you process a variety of data from your website and social channels. If this includes data from visitors based in Europe, you need to make sure you follow the GDPR rules.
GDPR and data processing
With the GDPR, several changes have been made. Before the GDPR, affiliate marketers were considered so called 'data processors.' Data processors don't make significant decisions on handling and processing data.
With the GDPR in action, affiliate marketers are now considered 'data controllers.' This means affiliate marketers do not only handle personal data but also control how the data is used. An example of this is driving website traffic to get affiliate sales.
The separation between these two roles is made by determining who processes data to achieve a certain goal and who does not. If you process data to achieve a certain purpose, and many affiliate marketers do, you are seen as a data controller and you need to make sure you comply with the GDPR.
How can I be GDPR compliant as an affiliate marketer?
To become GDPR compliant you need ground to process the data of your audience. This is also called having a legal base to control and handle data. There are several legal bases you can use to be GDPR compliant.
As an affiliate marketer, the most common legal base for handling data on a website is asking for consent. You can get consent by using an opt-in notification on your website. In the notification, you ask explicit approval from your visitors to handle their data.
Having approval from your audience to handle their data will make it easy for you to prove their consent, if asked by regulators.
An opt-in notification is good to have on your affiliate website, not only does it cover you for the GDPR, it also covers the cookie law.
One other legal base used in affiliate marketing, mostly for cashback websites, is a contract. In that case, the cashback website has a contract with the visitor (client), which includes an agreement on the use of data collection and processing.
Although most affiliate marketers will make use of consent as their legal bases to control data, there are many different promotions, campaigns and channels used in affiliate marketing. This makes it difficult to assign one legal base for all affiliate marketers. Seek legal advice if you're not sure what legal base to pick for your particular affiliate marketing activities.
What is the cookie law and how do I comply as an affiliate marketer?
The cookie law deals with transparency on the placement of cookies to track digital activity on your audience devices. This law is in place to make sure you inform your visitors when placing a cookie on their devices.
Just like asking for consent to handle somebody's data, you ask consent to place a cookie. It is smart to integrate consent for data handling and consent for placing cookies in the same pop-up. That way you only have to bother your audience with consent once.
Email marketing and consent
Email marketing also falls under law regulation. By asking your audience to opt in to receiving your newsletter, you make sure you are compliant. Most email providing services make it easy for you to set up this request for consent. Check out the sign-up forms and pop-up options available at your email service provider.
If you would like to learn more about how to set up a strong email campaign for affiliate marketing, check out the full guide on Email marketing for affiliate marketers.
GDPR and the future
The GDPR regulation is a step forward in the transparency of data handling. We can expect regulations to get stricter in the future. It's therefore important to stay up to date with the rules.
You can check the status of the GDPR concerning affiliate marketing in this section of the GDPR at the European Commission website. If you have any doubts or concerns about your affiliate activities and the GDPR, consider getting legal advice from a professional.
If you are interested in new strategies for your affiliate marketing business, check out this article here. Also, check out our current article on voice search for affiliate marketing.
And join our Supermetrics partner program to earn 20% recurring commissions from each sale.
---
About Hetty Korsten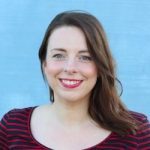 Hetty Korsten is a Partner Marketing Manager at Supermetrics. She has worked for fast growing SaaS startups in Copenhagen and Helsinki. Currently, she's growing the in-house partner program at Supermetrics. Feel free to connect with her on Linkedin.
Turn your marketing data into opportunity
We streamline your marketing data so you can focus on the insights.