Supermetrics for BigQuery (Marketplace): Overview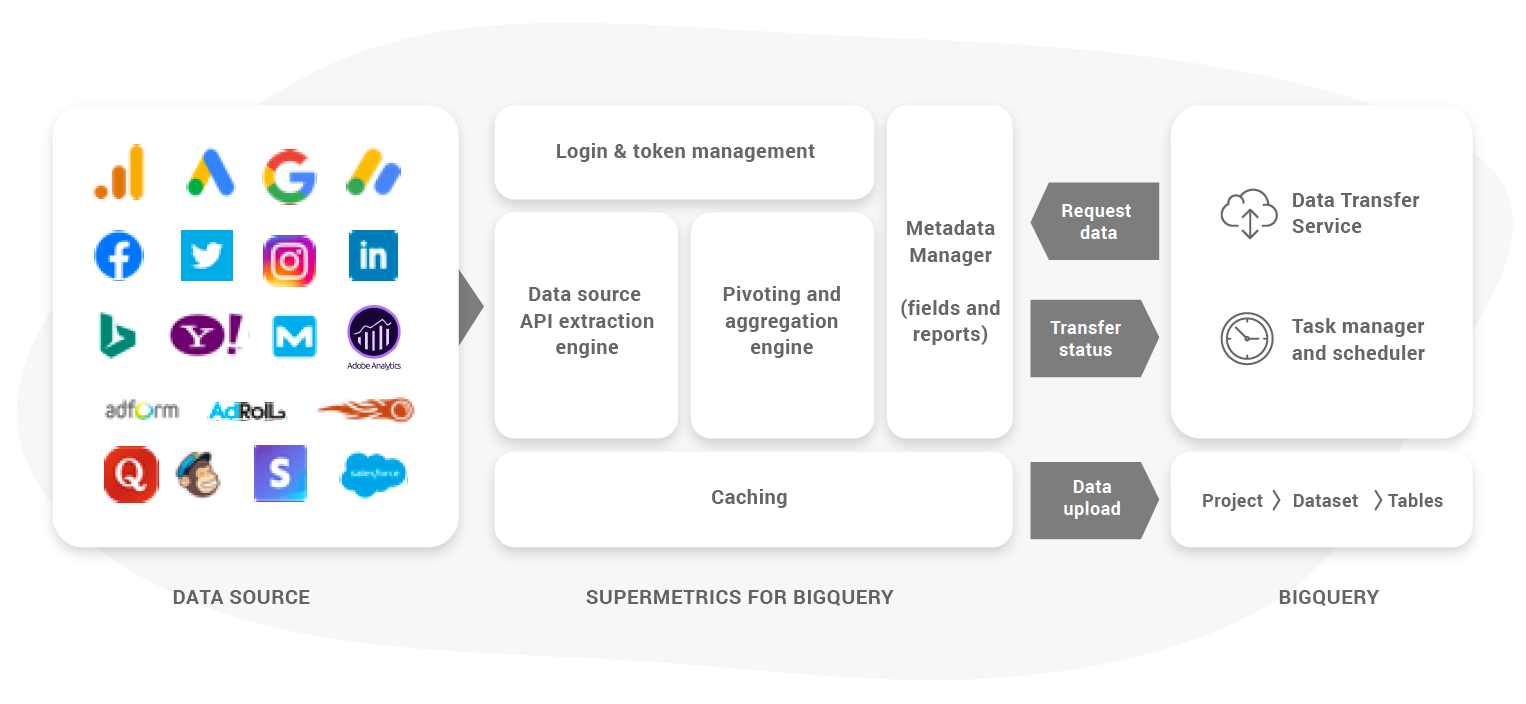 API extraction engine
Our powerful API extraction engine covers everything needed to get your data out: It creates the authentications, optimizes the speed of large data source requests, and handles retry logic.
Login and token management
By combining data source logins and storing temporary tokens, we make the data extraction process reliable and secure. All logins are visible on a single page on our account management site, where users can reauthenticate and refresh authorization tokens for every data transfer in one place.
Pivoting and aggregation
Our transformation engine executes data aggregation to the desired level regardless of the type of data in the data source.
Metadata manager
An important function of the metadata manager is mapping source fields to destination fields. Doing this ensures unified naming in the data destinations and makes it easier to handle data source changes while maintaining consistent names.
→ Getting started with Supermetrics for BigQuery (marketplace) »